It was a very fruitful day for us last Sunday. We managed to spot some new birds we have not seen before like Reed Bunting, Sedge Warbler and Wheater Trush. We also saw a large bird of prey in the air that we couldn't identify, and heard a Cuckoo close to us in some shrubs. We couldn't be asked to find the Cuckoo, although we have not seen one before, as we were too hungry and tired after more than two hours of walking under the afternoon sun. Obviously not a good idea to bird watch in the afternoon, but well we have all been cheated by the weather forecast before.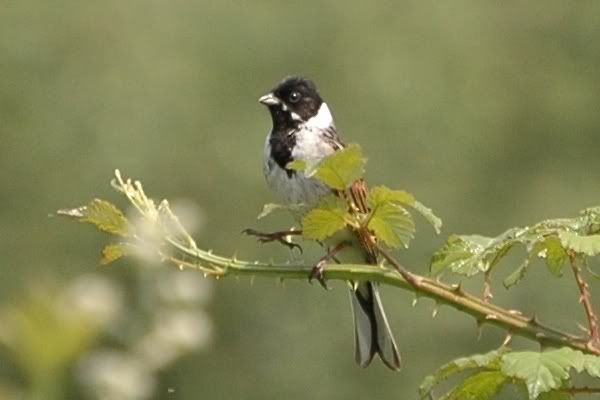 Reed Bunting happily singing under the heated sun.
Great Crested Grebe with a colourful summer plumage and two of his young.